ATF Agent, Undercover Subject Matter Expert, Author of Storefront Sting: An ATF Agent's Life Undercover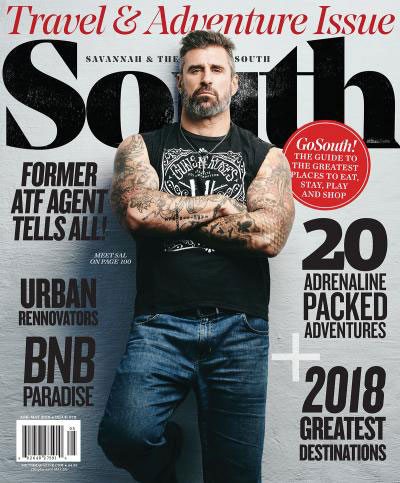 ATF Agent Undercover Subject Matter Expert Author of Storefront Sting: An ATF Agent's Life Undercover
Biography
Topics
Videos
News
Books
Testimonials
Biography
Lou retired in 2016 from the Bureau of Alcohol, Tobacco, Firearms & Explosives (ATF). He began his career with the Department of Justice, Immigration and Naturalization Service, in Los Angeles, in June of 1991. In July of 1996, he served two years with the U.S. Marshals Service, and then he transferred over to ATF where he remained until his retirement effective November 2016.
Lou spent the last two decades of his career working in an undercover capacity for long-term, high-profile and complex investigations of organized crime groups, street gangs, murder-for-hire schemes, home invasion crews, outlaw motorcycle organizations and conducting storefront operations. Throughout his career he was deployed to various areas in the country to work in an undercover capacity to infiltrate criminal organizations. Lou is perhaps best known for the undercover storefront operations he conducted as reported on CNN and Discovery Networks. He was designated as a subject matter expert in storefront operations and long-term undercover operations by ATF and through these investigations he developed a unique investigative blueprint for removing crime guns from violent felons, gang members, organized crime members, and drug dealers. The four undercover storefront operations that Lou conducted in Georgia, where he served as lead undercover agent and co-case agent, resulted in the undercover purchase of over one thousand crime guns and the conviction of over three hundred defendants.​
During his career Lou received numerous awards for his undercover work including:
Outstanding Law Enforcement Officer's Award from the United States Attorney's Office
Gun Crime Investigation of the Year award from Project Safe Neighborhoods (PSN) Program
Gang Investigation of the Year award from PSN
Case of the Year Award from the Organized Crime and Drug Enforcement Task Force (OCDETF)
Lou was assigned to the Undercover Branch, Special Operations Division at ATF headquarters to work as an advisor to field agents around the country for short-term undercover operations and long-term infiltrations of violent criminal organizations. He conducted extensive training, mentoring, and guidance, as well as sharing expertise and best case practices to advance ongoing missions. Lou has provided mentoring and training to ATF agents and various state and local law enforcement officers in undercover operations and complex investigations techniques and procedures at ATF basic and advanced undercover schools. ​
Topics
Videos
News
Books
Testimonials