The last 10 years has been an incredible journey and I am excited for the next chapter, as the new manager for Eagle Rise Speakers Bureau. My husband was severely wounded in the military, 10 years ago which directed us down a different path. After 4 years of surgeries and starting a nonprofit, we started our own speaking company. The vision of our speaking company was always to have multiple speakers. It has been amazing to have been a part of my husband's growth as a speaker over the years. What has been even more amazing to watch is the impact that his book and speeches have had on individuals, teams, & companies.
Robert Vera brought together an amazing group of speakers and authors for an event. From that event, we decided to launch a Speakers Bureau called Eagle Rise Speakers. This group of patriot speakers will have life changing impacts on groups that they speak to. I feel honored and humbled that I get to represent and promote this incredible group. Over the past 4 years our little speaking company has presented to 129 groups and companies. I cannot wait to multiply that by 10 speakers. Over the next several years, it is our goal to grow this company with incredible content and bringing on additional inspiring, patriotic, & dynamic speakers.
We have had so many people tell my husband and I that they are inspired by our story. The reality is, WE have found so many people who motivate and inspire us. I look forward to sharing some of the individuals who motivate and inspire me, with the world through our new company. Tim Brown, Dave Acosta, Jay Dobyns, Greg Amundson, Robert Vera, Kevin Briggs, Rick Stewart, Joshua Mantz, & Jason Redman all have excelled as leaders in some aspect of life. Now they want to help others find that same success.
I know that this inspiring group can bring positive and real change to individuals and companies. These speakers will help bring teams together, inspire our youth, and motivate so many people out there. Please take a few minutes to look through our speakers and learn about each of them. Check out their incredible bios, news clips in the media, & speaking videos.
I look forward to working and getting to know all of you. Make sure you are on the lookout for our next Blog that tells how our speakers go Above & Beyond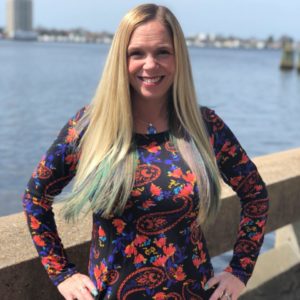 Written By: Erica Redman