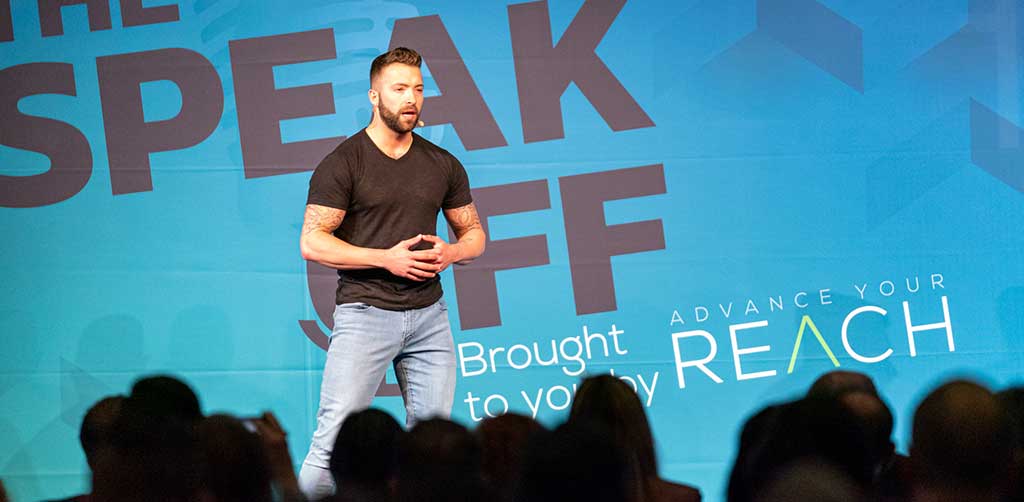 About Eagle Rise Speakers Network
World-Class Speakers Who Go Above and Beyond Expectations to Inspire, Motivate and Create Real Change
Eagle Rise Speakers are a select group of professional orators, teachers, trainers and world-changers whose riveting stories and impactful deliveries have inspired and transformed countless audiences, organizations and lives worldwide. Known across industries as innovators, disruptors and successful change agents, Eagle Rise Speakers have delivered at high-visibility events across the globe, including TED Talks and those for audiences comprising Fortune 500 and 100 businesses, non-profit organizations, the NFL, NHL, MLB, and the US Olympic Team.
We present, train, educate, and consult on elite performance, leadership, resiliency, teamwork, emotional intelligence, strategic planning, communication, relationships and personal and professional growth and development. We focus on empowering the individual because we know that better leaders produce better results, dynamic work environments and thriving communities. 
Eagle Risers tend to be charismatic and intellectually curious and have fascinating backgrounds. We also understand the importance of social engagements before and after presentations. Eagle Risers will go to dinner with your executives and board members and mingle with your top prospects and clients at receptions. 
Prior to each engagement, we conduct extensive due diligence to understand each client's goals, gaps and mission. Your Eagle Rise speaker will create and deliver a customized program built around the mission and goals of your organization.
World-Class World-Changers At Your Service
Eagle Risers are committed to making people better, to helping create more leaders, more doers, and more overcomers. Our company is founded on the principle that when individuals are able to better lead themselves, they are better leaders of others. Effective, strong leadership is transformational.
What does that mean for your organization?
A fully engaged workforce.
Happier people.
Successful teams.
More profitable business.
Sound good? Let's talk.
Need more inspiration? See our speaker bios. (And don't be surprised if you recognize them!)