Resilience Keynotes To Help You Grow Your People & Organization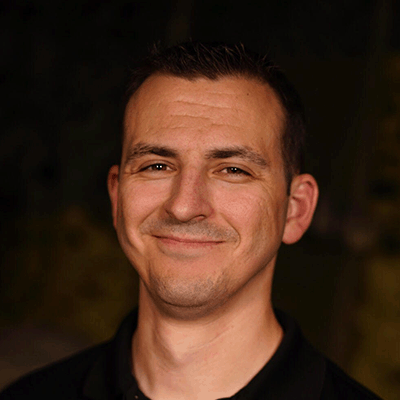 Suicide Bombing Survivor
Resilience Training Specialist
Combat-Wounded Afghanistan Veteran
Author of 4 Books
Biography
Topics
Videos
Media
Store
Biography
"Yes! I'm Looking For a Keynote Speaker Who Will Inspire My Audience to Keep Going When They Feel Like Quitting!"
Brian Fleming knows what it takes to quickly adapt to rapidly changing situations in one of the most high pressure, extreme environments imaginable: WAR.
Hailed by USA Today as "Having a message that includes a survivor's defiant humor," Brian Fleming knows how to develop highly-resilient, mentally tough people who can quickly adapt and succeed under pressure.
These same challenges exist in the business world: industries shift, leaders burn out, customer behaviors change, markets get disrupted and if you can't adapt quickly your entire organization is in danger.
In his inspiring, 'down-to-earth' keynote presentations, Brian shares his incredible, real-life survival story and experiences operating in the world's most challenging environment- War, and how he overcame his challenges after a suicide bomber exploded 3-feet away from him in Kandahar. Brian's experiences of leading men in combat uniquely qualify him to teach people how to keep going when they feel like quitting, how to win under pressure, and overcome unexpected challenges. His mastery of these skills can help your people win under pressure in high-risk, time-sensitive situations.
Brian Fleming's practical message about Resilient Leadership and Developing a Culture of Resilience is based on his real-life experience in the world's most elite leadership organization, The US Military. The processes of identifying a common mission, uniting team members, and empowering people to endure and win together, help businesses Overcome Tough Transitions while becoming High-Performance Organizations. This message resonates with a diverse variety of audiences at every level of a company.
Brian has been requested by and spoken for, some of the top Fortune 100 companies. His down-to-earth communication style, combined with his knowledge and real-life experience in succeeding through high-stress situations, allows him to relate to members of an audience of any size. This has made him a highly sought after speaker and consultant.
Brian Fleming is a leading authority in the realm of Developing Resilient Leaders & Highly Resilient Cultures that directly impacts the bottom line of a company. His experience transitioning successfully from the military to civilian world allows him to deliver insights and guidance from a credible platform on Optimizing Strengths and Performance of Military Veterans in the workplace.
Brian has delivered his resilience & leadership experience for over a decade to companies like Bank of America, Raytheon, Lockheed Martin, Blue Cross Blue Shield, Chevrolet, and hundreds of others.
Brian is the author of 3 books on Human Resilience and is hired regularly by the US Military to conduct Resilience Training for deploying & returning troops. He has been featured on every news network in the United States on his topic, and has personally spoken to over 500,000 people in live audiences across 42 US states, in 7 countries, and on 4 continents.
Topics
Videos
Media
Store