Former U.S. Coast Guard Captain, Motivational Speaker, Leadership Coach, Crisis Management, Award- Winning Author and Journalist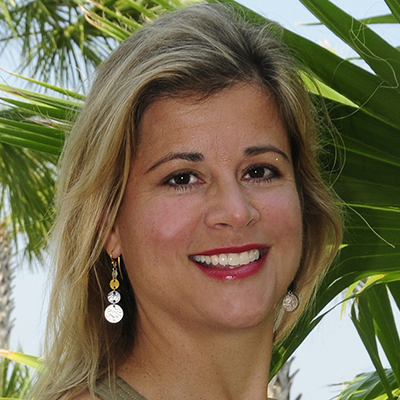 Former U.S. Coast Guard Captain, Motivational Speaker, Leadership Coach, Crisis Management, Award- Winning Author and Journalist
Book Martha Laguardia Kotite
Biography
Captain Martha J. LaGuardia-Kotite is a motivational speaker delivering keynotes for corporations, presentations at leadership symposiums & gatherings of all ages about leadership, crisis management, overcoming fears, taking risks to achieve bigger dreams while balancing life's demands with resilience. Passionate about living a life to make a difference she shares heart-felt insights and personal stories from her 29 years in the Coast Guard to drive change, build awareness, giving light to difficult topics like suicide prevention or solutions for increasing diversity and women's leadership.
An award winning author of five books, including So Others May Live Coast Guard Rescue Swimmers Saving Lives,  Defying Death and Changing the Rules of Engagement Inspiring Stories of Courage and Leadership from Women in the Military. A journalist, she published stories in The Boston Globe, regional magazines and US Naval Institute Press. Along with speaking recently at TEDx DAU.
A wife and mother of two sons, Martha served 10 years on active duty with two tours at sea as one of the first woman in history leading teams on missions aboard a ship sailing the Pacific Ocean and as executive officer of a 110-foot patrol boat patrolling the Atlantic Ocean and Caribbean Sea.  Assignments included law enforcement, search & rescue, joint operations, contingency planning in Alaska, across the West Coast of North American, Hawaii, Key West, Pacific Northwest and New York.  Transitioning to the reserves in 1999, she moved to New York City working for a public relations technology firm for clients like IBM and part-time as Sector New York's Enforcement and Governmental Affairs Officer then contingency planner after 9-11. Hand-picked to work in Washington, D.C. as the Commandant's Press Secretary, the bookends of this tour were the Haitian earthquake and 2010 Deepwater Horizon Oil Spill responses. Other tours include senior leadership roles in Mobile, AL, Boston and Cleveland, Ohio.
After growing up in Destin, Florida, Captain LaGuardia-Kotite's professional studies began with a Bachelor of Science in Government from the U.S. Coast Guard Academy and a Masters of Liberal Arts degree in journalism from Harvard University. An Emergency Preparedness Liaison to FEMA  she earned the highest national incident management certifications as a Type I Public Information & Liaison Officer. She is trained in Applied Suicide Intervention Skills. Her personal awards include the Meritorious Service Medal, six Commendation Medals, three Achievement Medals, numerous service and team awards.
Topics
Leadership – Empower the Warrior Within You
Changing 

Tomorrow

 by Seizing Today – Dream Bigger
Our Ocean's Health – Why We Should Care
Resilient Crisis Management
The Aftermath of Suicide – Why This Matters
Video
Media
Testimonials
Jim Woolsey, President at Defense Acquisition University Alexandria, VA:
Martha –
Thank you for your powerful and moving presentation at TEDxDAU. Your personal story was the perfect vehicle for your message. Empowerment is indeed
a decisive edge. I know you put a hug amount of work into preparing for that day. I hope it was as rewarding for you as it was inspirational for the audience.
BZ and thank you!    
Marina Theodotou, EdD, LSSBB Culture Change Doer. TEDxDAU Producer:
I met Captain LaGuardia Kotite in my role as TEDxDAU producer and master coach. Over the course of 10 training weeks, as one of the 12 inaugural TEDxDAU speakers, Martha, a published author of 5 books and inspiring speaker, brought forth impressive passion, humility, commitment, and leadership. Her authentic and moving TED talk, though her story and those of 3 other remarkable women leaders in the military, inspired over 250 members of a live audience, plus hundreds more online to foster diversity and to rise in support others to reach their own potential! 
Thank you, Martha! 
Patrice (PJ) Jackson, Influencer, Difference Maker and Author, TEDxDAU program manager: 
In the crowded field of motivational speakers, Martha LaGuardia Kotite stands above the rest because of her genuine passion and courage. Pulling from her own experiences, facing one's fears by taking the steps to move forward and breakthrough any barrier, Martha has realized new heights. In doing so, she is a positive role model for entrepreneurs, innovators, and women looking to achieve their bigger dream. In my role as TEDx program manager I was looking for an exceptional speaker to add to our lineup on "Decisive Edge" focusing in on empowerment. Featured on national news networks, an award-winning author, Martha was my number one choice to be part of the inaugural TEDxDAU at the Defense Acquisition University. Martha shined as an inspiration to both men and women, with her engaging TEDxDAU Talk, receiving overwhelmingly positive comments and feedback. If you are looking for a high impact keynote speaker who will bring your attendees to an emotional crescendo, it is without hesitation I recommend Martha as your best choice! 
From John Dittmer, VI Sea Service Leadership Association, VP:
Personally and since 2014, I have witnessed Captain LaGuardia-Kotite's talent as a motivational, inspirational speaker, comfortable and captivating on both the large stage such as Joint Women's Leadership Symposium with over 800 veterans or on the corporate and training environments or breakout rooms. A collaborative leader, Martha is highly respected and she was asked to Chair the symposium, leading us through a vacancy and transition of planning team to great success. Captain LaGuardia-Kotite served as the Symposium Committee Chair in Norfolk, VA. The positive reception from that Symposium resulted in many of the same attendees returning the next year. The Assistant Commissioner of the Canadian Coast Guard was so impressed by last year's Symposium, she requested our assistance in holding a similar event in Canada.
"Martha LaGuardia Kotite is an exceptional author and speaker who brings her passion and mastery of storytelling to each project she undertakes. She has the uncommon ability to tackle grand themes with unforgettable human details that take readers and audiences into the moment while opening their minds to the big picture. I enthusiastically recommend Martha's books and encourage anyone looking for a dynamic speaker to get her onto their stage." 
Master Chief Petty Officer of the Coast Guard, ret., Senior VP for Leadership Development NewDay USA
"If you have not had the honor of hearing her speak, you have missed the proverbial "Coast Guard Boat". She will have you on your feet celebrating her story and the stories of those she has served with. She is a "hero" in every sense of the word! She doesn't act like a hero or trumpet her accomplishments. She doesn't have to. Martha is captivating and unforgettable in her humility and her courage. She is an inspiration to every person at every level in life! If your corporation or organization is in the market for the most dynamic speaker of our time, Martha LaGuardia Kotite is your Keynote!" 
From Kim Guedry, Ceveal Solutions CEO:
As a freelance journalist and author, Martha's writing continuously covers topics with an emotional connection and a detailed eye. Her works are insightful and indicative of her love for the military, her country, and her fellow citizens and their stories.
This same passion portrayed through her writing can be equally witnessed through her dynamic speaking skills. She is enthusiastic and expressive about her works and dedicated to enlightening others on the subjects that she presents.
Through her writing or speaking, know that with Martha you will get in depth coverage on the subject matter illuminated in a manner which is detailed, emotional, and heart-felt. It is unquestionable to me that this is her true passion.
From Gary Baker, Global Communications Director at The Hackett Group:
Long before Martha wrote her books, she was an inspiration to me and others at TSI, a large New York PR agency where we both worked. Her shining spirt, strong ethics, and open, warm nature made it clear to us that she was going places. It's wonderful to see all she's done with her talents.
From Amy Goodpaster Strebe, Author, Editor and Historian:
I had the privilege of meeting Martha several years ago at the U.S. Coast Guard base in Portland, Oregon where she came to give a talk on her book, "So Others May Live" on Coast Guard Rescue Swimmers. As the wife of a Coast Guard Rescue Swimmer, I was thrilled that someone had at last written a book that paid tribute to these courageous Guardians who risk their lives to save others. ….
Not only is Martha a fine writer, researcher, and public speaker, but she also proudly served as the U.S. Coast Guard Commandant's Press Secretary. I am honored to be acquainted with Martha and I have the highest regard for her.
Store