U.S. Army Veteran and Author of Becoming a Real-World Samurai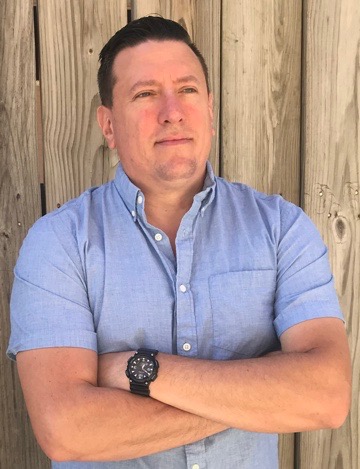 U.S. Army Veteran and Author of Becoming a Real-World Samurai
Biography
Brent is an American Author, Professional Speaker, and US Army Veteran. An adventure seeker, and self-proclaimed human test subject for peak social, mental, and physical development, in 2018 Brent released his much-anticipated first book, Becoming a Real-World Samurai. His book shot to the #1 New Release on Amazon in Self Help & Martial Arts. Brent is an avid practitioner of Brazilian Jiu Jitsu, an accomplished cook, a voracious reader, an adventure seeker and a DDP Yoga practitioner. He loves traveling the world, learning languages, and enjoying different cultures and their food. Brent lives in Chicago, IL with his wife Vy and stepdaughter Emma.
Brent sits on the board of The Resilient Warrior Foundation, a 501 (c) 3 organization that serves US Veterans and first responders who suffer from Post-Traumatic Stress Disorder acquired during their service to the country. RWF provides scholarships for Veterans and first responders with PTSD to study the art of Brazilian Jiu-Jitsu in the academy of their choice.
"Regardless of where you come from, where you're at, or where you want to go, this book can be applied. Brent has a great way to convey how this 'Samurai' mentality can be applied to every walk of life. A fantastic read."
Kevin Ross – Former WBC Muay Thai World Champion and Bellator Kickboxing Featherweight World Champion
"Brent has such a passion for Jiu Jitsu and goes deep into not just the popular sport BJJ, but the self-defense, philosophy, breathing, and amazing lifestyle that Jiu Jitsu gives us all. He gives you a real-world introduction to this unbelievable martial art that has changed my life and my family's life forever. Jiu Jitsu lifestyle brothers. OSS!  " 
Luiz Claudio, 3X Brazilian Jiu Jitsu World Champion and 4th Degree Black Belt under the legendary Rickson Gracie
Topics
Motivation
Effective Morning Routine
Personal Development
Entrepreneurship
Circle of Influence
Goal Setting
THE MORNING ROUTINE BLUEPRINT
It's time to embrace a Samurai mindset through a bulletproof morning routine. With combined philosophies and tactics from Beethoven to Steve Jobs, and Benjamin Franklin to Tony Robbins, Brent's "Morning Routine Blueprint", has been effectively used by thousands of men and women and will help your audience figure out, not just what is coming next, but how to shape what is coming next. Learn to attack the first hour of the day and put yourself the best possible position to ensure daily success. Crush your morning and own the day.
"Every super successful person I know has this one thing in common. They all have an effective, and consistent morning routine. You should too."
                                                                                                                                                    —Brent Magnussen
CIRCLE OF INFLUENCE:
Learn the true essentials needed to build a powerful circle of influence. Throughout history, successful people have understood that they need to surround themselves with winners and like-minded people. One of the biggest secrets to getting what you want, is surrounding yourself with people that have what you want.  
GOAL SETTING MASTERY:
Brent trained under Brian Tracy and has worked with some of the leading experts in Goal Setting. Brent has an in-depth, science and result-based approach to not just effective Goal Setting, but Goal Crushing! This is not another boring, take a few notes Goal Setting workshop. Raw and intense, Brent pushes people to challenge themselves by setting massive Goals and then taking massive action. Every person that leaves his goal setting workshops, leaves with a new approach to understand their vision and how to develop and execute their Massive Action Plan.  (M.A.P.)  
Videos
Store