Police Sergeant and Best Selling Author of Tactical Reload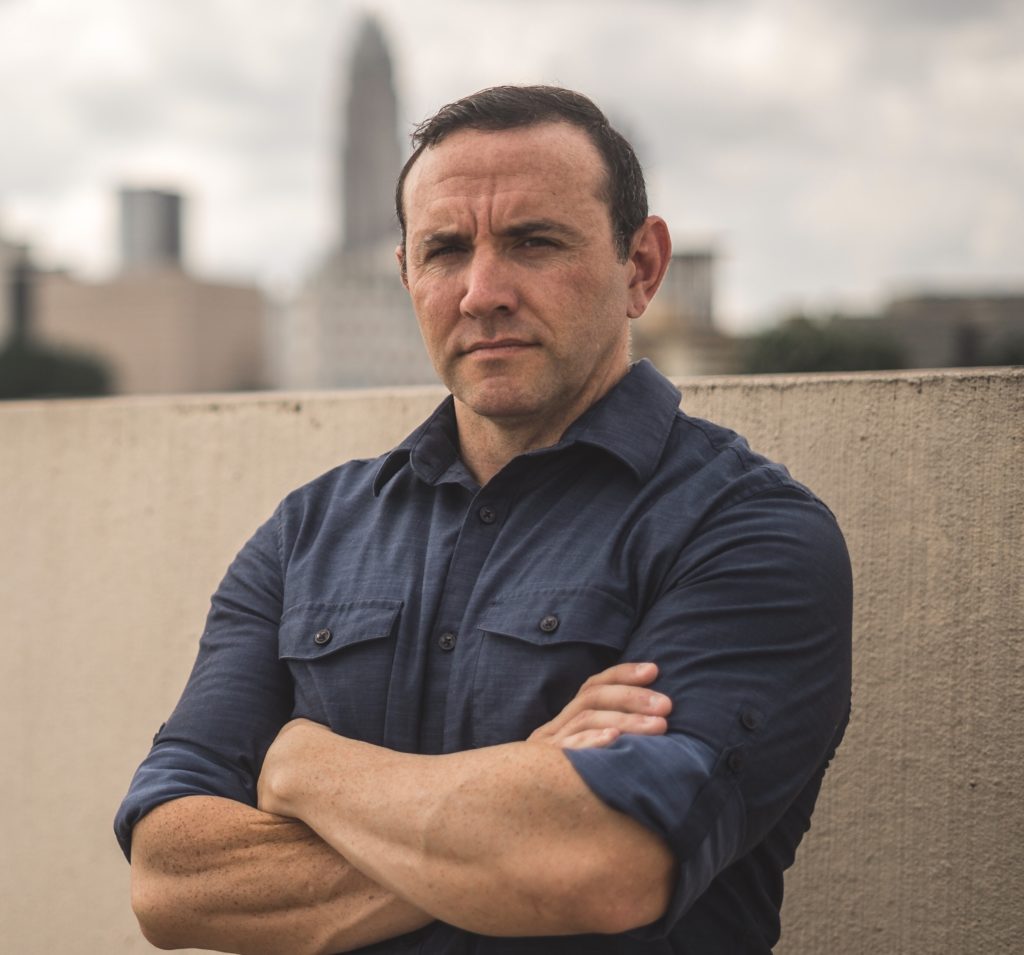 Police Sergeant and Best Selling Author of Tactical Reload: Strategy Shifts for Emerging Leaders in Law Enforcement
Biography
Topics
News
Store
Biography
Sgt. Adam Wilson is a police veteran with 15 years on the job, author, and contributor with Newsmax via his recurring column, Unholstered. People have begun referring to Wilson as the voice of the millennial generation of police.  Wilson was once a homeless high-school dropout, who is now a best-selling author, accomplished police officer, holds a graduate degree, and host of his own YouTube show, "Tip of the Spear with Adam Wilson." He was recently selected as an emerging leader in North Carolina by the EA Morris Fellowship. 
His story of perseverance is an incredible story that can inspire your organization or audience to achieve more in their lives. He brings a new understanding to managing and leading the millennial generation.
In his first book, Tactical Reload: Strategy Shifts for Emerging Leaders in Law Enforcement, Wilson earned praise from bestselling authors and military experts for his candid insights, ambitious goals and unique solutions for tired practices that hinder a profession under fire in communities across this nation. 
Sgt Wilson discusses the book and goes into detail during his interview on C-SPAN about how the words we use can affect our perceptions and how we approach everything in our lives. He talks from experience about how this can affect your business, and your personal lives.
"Don't just read this book. Study it and apply the critical lessons so that you meet one of the critical challenges of our age—law enforcement. Adam Wilson's superb job of drawing from experts in the field makes this book among the best that has ever been done on this subject." 
—Dave Grossman
Lt. Colonel, U.S. Army (ret.)
Author of On Killing, On Combat, and Assassination Generation
Wilson received honorable mention at the National Association of Police Organizations annual TOP COP Awards® to law enforcement professionals. He was honored in Washington D.C. for producing the top investigation in North Carolina in 2017 for a human trafficking case where a life was saved. 
Wilson was a special investigations detective for the police department in Gastonia, North Carolina from 2015-2018. Before his promotion to sergeant, he was a senior operator for a SWAT-entry team, where he was adept in training and carrying out specialized or military-style tactics in violent confrontations with criminals. 
When inviting Sgt. Wilson to speak at your event, expect a generous dose of humor and encouragement as he reveals how his embrace of "tactical reload"— the most time-efficient and effective way to reload a weapon without ever taking your eye off the target—guides all aspects of his life. 
"The term can serve our broader ambitions and purposes in life. When you're running out of 'ammo,' don't give up and quit the fight. Stay in it and learn to make the critical choices that will allow you to seize and survive the moment. Never lose sight of what you're aiming for—in your career, marriage and health."
Wilson's public presentations also include wisdom gained from interviewing some of America's top law enforcement leaders and influencers. Erika Shields, Chief of Police for the city of Atlanta, Georgia.  Joe Lombardo, Sheriff of the Las Vegas Metropolitan Police Department. Former U.S. Congressman and Sheriff of King County, Washington David Reichert, who wrote the bestselling Chasing the Devil: My Twenty-Year Quest to Capture the Green River Killer. UFC retired fighter and special forces operator, Tim Kennedy. Navy SEAL commander and mindset expert, Mark Divine. 
"I'm eternally grateful for my teachers in law enforcement who willingly walked me through the rites of passage, from rookie to veteran. They helped me understand the tradition of learning on the job in one of the most dangerous and gratifying professions in America."
The patience and tough love Wilson received from his mentors is what drives him to help not only cops, but everyone in any field. "I've learned lessons that can be applied to any career path and help people find success."
Topics
News
Store